Types of Visitors in Premises Liability Claims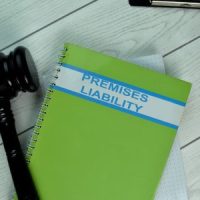 People sometimes get hurt through no fault of their own. Accidents often happen on another person's property and when they do, victims suffer both physical and mental trauma. In Tennessee, as in all other states, property owners have a responsibility to ensure their premises are safe for others to enter. Generally speaking, this means property owners must regularly inspect their property and repair hazardous conditions. Unfortunately, not all property owners take their responsibility seriously.
If you have been hurt on someone else's property, you may have the right to file a claim against them to recover compensation. Whether or not you have the right to collect damages depends on the type of visitor you were at the time. Below, our Knoxville premises liability attorney explains further.
Invitees 
Invitees are people who are invited onto the premises by the property owner. Invitees are typically on the property to benefit the property owner. Customers who enter businesses are the most common example of invitees. Property owners owe the highest duty of care to invitees. This means they must make sure there are no dangerous conditions on the property, repair hazards when necessary, and warn visitors of dangers that have not yet been repaired.
Licensees 
Licensees are individuals who have implied or express permission of the property owner to enter the premises. Licensees are often social guests on private property and they are not on the premises solely to benefit the property owner. Even though licensees are not on the premises for the benefit of the property owner, they are still owed a duty of care. However, the duty of care is not as great as when an invitee is on a property.
Many people do not want to file a claim against someone they are close to. It is important to remember that you are filing a claim with their insurance company and not directly against the property owner. It is also important to remember that you will have medical bills, lost income, and other losses and you desire compensation for them.
Trespassers 
Trespassers are individuals who do not have the property owner's permission to be on the premises. Property owners do not owe trespassers any duty of care but they cannot intentionally hurt them. Additionally, if there are known hazards on the premises, property owners must warn trespassers of them. If property owners fail in these duties, they can be held liable for any injury the trespasser suffered.
Our Premises Liability Attorney in Knoxville Can Help After an Accident 
Accidents on another person's property can happen in a number of different ways. Slip and fall accidents, assaults due to negligent security, and being hit with falling objects are just a few of these. If you have been hurt, our Knoxville Slip fall attorney can help. At Atkins Brezina, PLLC , our seasoned attorney can prove your case so you obtain the full and fair settlement you are entitled to. Call us now at 865-500-3121 or connect with us online to schedule a free consultation and to obtain the legal help you need.
Source:
law.cornell.edu/wex/negligence