Five Reasons to Hire a Knoxville Medical Malpractice Attorney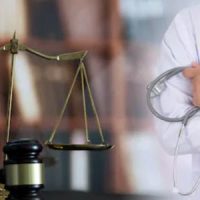 Many people think that medical malpractice is so traumatic that it rarely occurs. Sadly, this is not the case. Approximately one-third of doctors are sued by patients at some point in their careers, according to the American Medical Association. If you have been the victim of medical malpractice, you may be able to file a lawsuit to obtain compensation for your medical bills, pain and suffering, and more.
Of all the different types of personal injury claims, those involving medical malpractice are some of the most complex. You should not go through the process alone. Below are five reasons you should always work with a Knoxville medical malpractice attorney.
An Attorney Can Determine if You Have a Strong Case 
Unlike in other personal injury cases, it is not always easy to determine if you were the victim of medical malpractice. An undesirable result alone does not mean that malpractice occurred. For malpractice to occur, a healthcare worker must have deviated from the high standard of care healthcare workers must provide. You must also prove that another healthcare worker in a similar position would have acted differently. An attorney can determine if you have a strong case, and help you prove it.
An Attorney Can Accurately Value Your Case 
Filing a medical malpractice lawsuit not only holds healthcare workers accountable for their negligent actions, but they also help you obtain the compensation you need. An attorney will know all the factors to take into account when valuing your case, including not only the medical expenses you have already incurred, but those you will face in the future. An attorney may even call in experts to advise on your future earning capacity and anything else that may negatively impact you in the future.
An Attorney Will File Your Paperwork 
There is an immense amount of paperwork involved in medical malpractice lawsuits. While recovering from your injuries is not the time for you to work your way through it. Even if you do, you may make a mistake that could hurt your case. An attorney will know what paperwork to file, and do it properly, so you have the best chance of a favorable outcome.
An Attorney Can Negotiate a Settlement 
Not all medical malpractice cases end in a trial. In fact, few do. An attorney will have the experience to negotiate a fair settlement out of court so you obtain the full damages you deserve. Most people without this experience find negotiating intimidating, and are not even sure where to begin.
An Attorney Will Remove the Stress from the Process 
The process of filing a medical malpractice lawsuit is extremely stressful. You will also file it at a time when you are already feeling immense stress and trying to recover from your injuries. An attorney will handle all the details of your case so you can focus on moving forward after the accident.
Call Our Medical Malpractice Attorney in Knoxville for a Free Consultation 
At Atkins Brezina, PLLC , our Knoxville medical malpractice attorney has the necessary expertise to file your claim, make sure your rights are upheld, and help you obtain the full settlement you deserve. Our seasoned attorney also works with an MD/JD, so you receive the expert advice you need. Call us now at 865-500-3121 to request a free consultation and get the legal help you need.
Sources:
ama-assn.org/practice-management/sustainability/1-3-physicians-has-been-sued-age-55-1-2-hit-suit
tn.gov/health/health-professionals/hcf-main/filing-a-complaint.html