East Tennessee Attorney and Litigator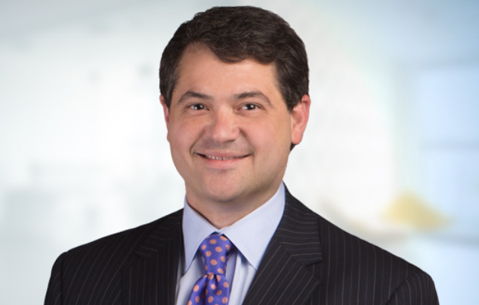 E. Michael Brezina, III
E. Michael Brezina, III's career includes more than fifteen years of litigation experience in the private and public sectors, including extensive and diverse trial experience.
Michael graduated Summa Cum Laude in three years from the University of Tennessee ("UT") in Knoxville, where he was selected Phi Beta Kappa. He was also a member of the Sigma Chi fraternity. In 2004, he graduated Cum Laude from UT College of Law. He was a partner for many years at one of the region's oldest and largest law firms, starting his practice there after graduating from law school in 2004. During his 15-year tenure there, Michael's practice focused in large measure on defending Medical Malpractice cases and representing a variety of Commercial and business clients. He also had significant experience in Personal Injury cases (ex: Car Wrecks, Premises Liability cases, etc.). Between 2019 – 2020, Michael served as Assistant Attorney General at the Office of the Attorney General, U.S. Virgin Islands Department of Justice, in Charlotte Amalie, St. Thomas, V.I. During his time as Assistant Attorney General, he practiced/focused in the areas of Medical Malpractice, Health Care Law and Risk, in addition to serving as an Advisor to Cabinet-level officials on healthcare-related policy and drafting proposed legislation for the Virgin Islands. In July, 2020, he established Brezina Law, PLLC.
Michael's clients have repeatedly remarked they appreciate his attention to detail, diverse professional experience and background, toughness, persistence and communication.
Michael serves as an Adjunct Professor of Law at the UT College of Law, teaching Pre-Trial Litigation. He has been teaching in this capacity since 2015. He has been selected as a CityView Magazine "Top Attorney" over twenty times in several different categories over his career, has been named a "Mid-South Rising Star" seven times by "Super Lawyers" Magazine and is rated as a Martindale Hubbell "AV" — "Preeminent Attorney" by his peers. Michael was also selected in 2010 as a member of the Tennessee Bar Association Leadership Law class.
He is very active in the Knoxville community and the state and local Bar Associations. He formerly served on the Board of Directors for The Sertoma Center in Knoxville and as Treasurer for the Campaigns to Elect and Re-Elect Andrew Jackson, VI, as Judge of the Knox County General Sessions Court. He also served as the Chapter Advisor to the Sigma Chi Fraternity at UT for over a decade. He has served as an elected member of the Knoxville Bar Association ("KBA") Board of Governors and as Chairman/Co-Chairman of the Legislative Committee of the KBA for over twelve (12) years. He has also been actively involved in service to and with the Tennessee Bar Association ("TBA") and the TBA's Young Lawyers Division. He remains an active member of the TBA and KBA.
Michael has lived in East Tennessee for most of his life, moving to Knoxville when he was thirteen (13) years old. He attended the Christian Academy of Knoxville and graduated from Farragut High School in 1998. He initially signed a Division I college soccer scholarship out of high school, but ultimately returned to Knoxville to attend and graduate from UT. His family and friends call him "Breezy."
He enjoys spending time with his wife, Lindsay, who is a hospice Social Worker. He also enjoys traveling, hiking, spending time with family and friends, college football, playing and listening to music and playing with his three dogs.