Common Types of Premises Liability Claims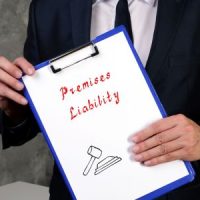 When a property owner, occupier, or manager does not take the necessary steps to protect people from harm, they can be held liable for any injuries caused by dangerous conditions. These cases fall under the area of premises liability law. Slip and fall accidents form the basis of most premises liability claims, but there are others, as well. Below, our Knoxville premises liability attorney explains the most common types of these cases and how you can claim the compensation you may deserve.
Slips, Trips, and Falls 
Again, slip and falls form the basis of the large majority of premises liability lawsuits. A number of dangerous conditions can cause a slip and fall accident including wet floors, uneven surfaces, loose cords and wires, cluttered walkways, and broken stairs or handrails. Many people think that slip and falls are minor accidents, but they are not. They cause some of the most serious injuries and sometimes, these impact victims for the rest of their life.
Elevator and Escalator Accidents 
Escalator accidents are usually caused by improper inspections, repairs, and general maintenance. People can become trapped between steps, in the comb plate, or fall down, particularly if there is a sudden reversal of direction. Escalator accidents are often caused by excessive speed, door strikes, falling down elevator shafts, and abrupt stops. These accidents cause serious injuries, particularly when an elevator falls a long way down an elevator shaft.
Swimming Pool Accidents 
With fairly warm weather throughout most of the year, many homes in Tennessee have swimming pools. There are also many public swimming pools throughout the state. All property owners have a duty to make sure no one becomes hurt in a pool, regardless of whether it is on public or private property. Under the state's attractive nuisance doctrine, pool owners must make sure people, particularly children, cannot enter the area without the owner's consent or knowledge. This is usually done with gates, latches, and alarms. Public pools must also have a minimum number of lifeguards on duty to ensure swimmers are kept safe.
Negligent Security 
When people are the victims of assault or other crimes due to a lack of security, perpetrators as well as the property owner can be held liable. This is particularly true when the property is located in an area that has a history of criminal activity. Negligent security claims are typically filed against businesses that do not install or maintain security cameras, hire security guards, and take other measures to keep people safe.
Amusement and Water Park Accidents 
With Ober Gatlinburg Amusement Park and Ski Area, Smoky Mountain River Rat Tubing, and the renowned Dollywood, there is a lot to see and do throughout Tennessee. Unfortunately, people often leave these parks with much more than good memories. Rides break down, people can be thrown from them, and slip and falls are some of the most common amusement and water park accidents that occur. These often result in catastrophic injuries.
Our Premises Liability Attorney in Knoxville Can Help After an Accident 
If you have been injured on someone else's property, you may be entitled to compensation. Premises liability claims are some of the most complex, though. At Atkins Brezina, PLLC , our Knoxville premises liability attorney can offer legal advice throughout the process so you have the best chance of obtaining the full and fair damages you deserve. Call us now at 865-500-3121 or reach out to us online to book a free consultation.
Source:
heinonline.org/HOL/LandingPage?handle=hein.journals/tenn21&div=74&id=&page=