When Should You Report A Car Accident In Tennessee?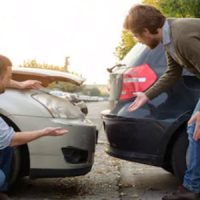 Car accidents cause very serious injuries in Knoxville. You may know that after being involved in such a crash, it is imperative to call 911 or the local police department to report the accident. Taking this step is critical, as it will not only send police to the scene, but also paramedics and other healthcare professionals who can assess your injuries and provide the immediate treatment you need.
However, you may not think that it is necessary to call the police after a minor accident, such as a fender bender that happened in a parking lot. So, after an accident that is not considered severe, should you still report it to the police? Below, our Knoxville auto accident attorney explains.
The Law on Reporting Accidents in Tennessee
If you are involved in a minor crash that does not cause excessive property damage or injuries, you do not have a legal obligation to report the accident to police. On the other hand, you are required to report any accident that results in injury, death, or significant property damage. If the property damage involves state property, you must report the accident if the damage exceeds $400 in value. If the damage was to a person's private property, you must report the accident if the damage exceeds $1,500 in value.
When your accident meets the requirements for reporting, you have 20 days from the date of the crash to report it to the Tennessee State Department of Safety and Homeland Security. Once you have reported the crash, you can request a copy of the report. If you are working with a Knoxville auto accident attorney, they can request a copy of the accident report on your behalf.
Why You Should Report Any Crash to the Police
Even when you are not required to report an accident to the police, it is very important that you do. Many injuries are not apparent right away, such as concussions and whiplash. You may not report the crash because you do not think you were injured, only to start feeling symptoms days or even weeks later. By then, it may be too late to report the accident.
If you do not report the crash, you may also not receive the medical treatment that is so important after an accident, particularly if your injuries are hidden at the time. If you file a claim in the future, the insurance company will use the fact that you did not receive treatment to deny you the full damages you deserve. The insurer will argue that if you were injured, you would have sought medical treatment and so, you are likely not as hurt as you are now claiming.
Our Auto Accident Attorney in Knoxville Can Build a Solid Claim on Your Behalf
If you have been injured in a crash, you need the advice of a Knoxville auto accident attorney who can build a solid claim on your behalf. At Brezina Law, PLLC, our seasoned attorney has a long track record of successfully helping clients obtain the full compensation they deserve, and we can help you, too. Call us now at 865-500-3121 or reach out to us online to schedule a free consultation.
Sources:
tn.gov/safety.html
tn.gov/generalservices/vam/wreck-reporting.html