Steps To Take After A Truck Accident In Knoxville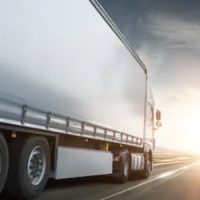 Any collision with a transport truck is a terrifying experience and will leave chaos, confusion, and devastation in its wake. Accidents involving tractor-trailers are often very complex and there are typically multiple parties that share in liability for the harm that these crashes cause. If you have been involved in a serious truck accident, there are some important steps you should take to protect your best interests, as well as your ability to file a claim for compensation in the future. Below, our Knoxville auto accident attorney explains further.
Report the Crash 
Under state law, you are required to notify the nearest law enforcement agency of any traffic accident that resulted in injury, death, or property damage of $50 or more. There is little chance that any truck accident will cause less than $50 in damage, and injuries and fatalities are much more common in these cases than they are in accidents that involve smaller passenger vehicles. Always report any crash, as this can help protect your rights in the future.
Exchange Information with All Other Parties Involved 
You should obtain the truck driver's name, contact information, and driver's license information. You should also obtain the information of the trucking company the driver works for, the insurance information, and any other identifying data. While the truck driver is likely partly responsible for your injuries, the trucking company probably is as well, so it is important to obtain this information.
Collect Witness Statements 
It is critical to locate witnesses who saw the crash immediately after the accident. You can ask them directly what they saw, or simply ask for their contact information so your attorney can obtain this information later. It is also important to remember that the police report filed after the crash may list witnesses you were not aware of.
Collect Evidence 
If at all possible, take photos of the crash scene using your smartphone. Also take pictures of your injuries, the damage to the vehicles, and any other pertinent information you feel may help strengthen your claim. For example, if the collision caused your bumper to become detached from your vehicle and it has some of the truck's paint on it, take a picture to help show how the crash happened.
In the days and weeks following the accident, you can also collect important evidence. Keep an injury and pain journal detailing the progress of your injuries and how they are impacting your life, as well as the extent of pain you are feeling. Also ask for copies of all medical records and any other documentation pertaining to treatment, your injuries, and your progress.
Seek Medical Treatment 
If an ambulance is called to the scene, ask for medical treatment immediately after the crash. If that is not possible, visit an emergency room or hospital as soon as possible. Not only will seeking medical treatment prevent your injuries from becoming worse, but it will also help your claim. If you do not see a doctor soon after an accident, the insurance company representing the negligent party will argue that you were not injured because you did not see medical attention.
Call Our Auto Accident Attorney in Knoxville 
At Brezina Law, PLLC, our Knoxville auto accident attorney knows the devastation caused by truck accidents and is dedicated to helping injured individuals obtain the full and fair compensation they deserve. We can help you, too. Call us now at 865-500-3121 or contact us online to schedule a free consultation and to learn more about how we can help.
Sources:
tn.gov/generalservices/vam/wreck-reporting.html
law.cornell.edu/wex/negligence