Can Injured Passengers File a Lawsuit After a Crash?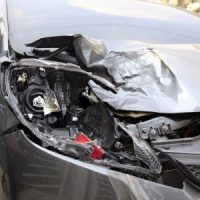 A serious accident can leave you with serious injuries that may require lifetime medical treatment. You may also not be able to return to work right away, or ever again. While emotionally traumatic, car accidents are also very expensive, and this applies to people other than the drivers involved. If you have been hurt as a passenger in a car, you may be able to file a claim for compensation. It is important to protect your rights, even if the driver in the same vehicle as you was the one at fault. Below, our Knoxville auto accident attorney explains further.
When Can You File a Claim Against a Driver? 
In most cases, as a passenger, you can file a claim against a negligent driver if you have been hurt in a crash. The only exception to this is when the at-fault driver lives with you. You cannot file a lawsuit against a member of your own household.
If the driver of the car you were in was negligent and caused the crash, you can file a claim against them. It is natural to feel uncomfortable taking legal action against another member of the family who does not live with you or a friend, but it is important to obtain the settlement you deserve. The accident will likely leave you with many out of pocket expenses, and a lawsuit will help you obtain compensation for them.
When Multiple Parties are At Fault 
In many accident cases, multiple parties are at fault. For example, the driver in your vehicle may have been texting while driving and failed to see another motorist that ran a stop sign. In cases such as this, both drivers will be assigned a percentage of fault and you can file a claim against each of them.
Filing a claim against multiple parties can be very beneficial. Motorists are required to carry $25,000 in bodily injury liability per person and $50,000 for the entire accident. The majority of drivers do not purchase anything beyond these required minimum amounts and unfortunately, those limits are often not enough to fully cover the cost of a serious injury. By filing multiple claims against different drivers, you can claim up to those limits from separate policies, allowing you to obtain more compensation.
If you have your own auto policy, you may also be able to file a claim with your own insurer. This is typically required when the at-fault driver did not have insurance, or did not have the required amounts of insurance.
Our Auto Accident Attorney in Knoxville Can Provide the Advice You Need 
Being injured in a car accident is very confusing, particularly when you were a passenger in the vehicle. At Atkins Brezina, PLLC , our Knoxville auto accident attorney can answer your questions, identify the liable parties, and help you obtain the full and fair settlement you are entitled to. Call us now at 865-500-3121 or contact us online to request a consultation and to get the legal advice you need.
Source:
tn.gov/revenue/title-and-registration/drive-insured-tennessee/for-drivers/why-you-should-have-auto-insurance.html