What To Know About Prescription Drug Abuse In Nursing Homes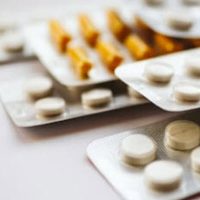 The sad truth about nursing home care in Tennessee and across America is that abuse and neglect can occur just about anywhere. Typically, we think of this as physical abuse, emotional abuse, or neglect of patients that leads to illness and injuries.
Another form of nursing home abuse – all too common – is overmedication of residents using psychoactive drugs. Shocking, but true. Human Rights Watch recently found that, in an average week, over 179,000 American nursing home residents are given antipsychotic drugs that were not even prescribed to them. Usually, these are given without full and informed consent including a description of the risks and benefits associated with a drug.
Instead, they are given to keep a patient quiet.
For understaffed facilities that struggle to work with patients suffering Alzheimer's, dementia, or other illnesses, they will administer antipsychotics to lull patients into complacency, either without full consent or against a patient's will. In effect, these drugs serve as "chemical straightjackets" for patients that nursing home staff would rather not deal with.
Any administration of antipsychotic medications without a patient's consent violates Tennessee law, Federal regulations, and codes of conduct governing medical facilities including nursing homes and their staff. These tactics are illegal as well as unethical.
Just as disturbingly – in addition to robbing a patient of their free will – certain antipsychotic drugs used to treat bipolar disorder or schizophrenia can increase health risks and bring on early death for dementia patients. Increased risks of pneumonia, heart issues, and other health problems have been linked to misuse of certain antipsychotic medications. This is especially true when a drug is not properly prescribed or assessed for a patient's various risk factors.
How Do Nursing Homes Get Away With It?
Nursing homes are well aware of how the Centers for Medicare & Medicaid Services (CMS) tracks data for various mental illnesses and rates of diagnosis among patients. As a whole, nursing homes have exploited the measures CMS uses to evaluate administration of antipsychotic drugs to avoid any "red flags" with the agency. These practices have drawn the attention of the Office of the Inspector General, which found in May 2021 that CMS needs to improve its monitoring of these drugs and how nursing homes are giving them to patients.
What Are Your Family's Legal Options if You Believe Drugs Were Given Improperly?
The first thing you should do is report the nursing home facility to the State of Tennessee. The next thing you should do is seek the advice of an experienced Knoxville nursing home abuse attorney. Our nursing home litigation firm can discuss all potential options your family may have, and the potential for legal recourse and financial compensation from the facility.
The Nursing Home Litigation Attorneys at Atkins Brezina, PLLC , Are Here to Help if Your Loved One was Given the Wrong Medication Without, or Overprescribed With Mood-Altering Drugs 
It hurts so much when we find out that our loved one was treated with inferior medical care – or abusive conduct – at a nursing home we trusted with their health. Our compassionate attorneys at Atkins Brezina, PLLC , will help answer all questions you may have and discuss your family's next steps. To learn more today, please contact our Knoxville, Tennessee Nursing Home Abuse attorney at Atkins Brezina, PLLC by phone at 865-500-3121 or online as soon as possible.
Sources:
oig.hhs.gov/oei/reports/OEI-07-19-00490.pdf
hrw.org/report/2018/02/05/they-want-docile/how-nursing-homes-united-states-overmedicate-people-dementia