What To Know About Guardianships And Elder Abuse In Nursing Homes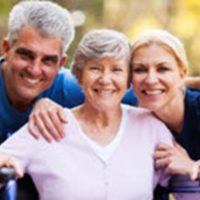 One of the things our seniors fear most, studies show, is not death itself – but losing their independence and dignity when being moved to a nursing home or assisted living facility. An associated fear is that they will be left alone and powerless to make important decisions about their own care in a nursing home. Sometimes, however, this can happen when a senior is covered under an adult guardianship that becomes abusive.
What is an Adult Guardianship?
When circumstances require it, courts name guardians to protect adults and help them carry out their lives and day-to-day functions. "Guardianship" refers to the legal authority someone has to make decisions for someone else. This can cover financial activities, health care, housing, food and clothing, and other crucial matters. An adult guardianship is not just for senior citizens – it can be for anyone over 18 that needs assistance performing certain tasks.
One purpose of an adult guardianship is also to prevent abuse, neglect, or exploitation of vulnerable adults. Sadly, however, it is all too easy for a guardian to become the perpetrator of abuse or neglect. This is because guardians have the opportunity to exercise a tremendous amount of power over those they are assigned to protect. Guardians committing abuse and neglect can include family members, other non-professionals assigned to the role, or even professionals and members of agencies. Without universal background checks in place, it remains possible for courts to appoint guardians that have committed abusive conduct elsewhere.
Guardianship and Elder Abuse in Nursing Homes
Shocking as it may seem, nursing homes and their administrators sometimes use the guardianship process to exploit vulnerable seniors. By petitioning for guardianship status, these facilities can control a person's circumstances – often for financial gain. Often, this involves other misdeeds such as Medicaid fraud and financial crimes.
Nursing homes will sometimes petition to change guardianship from a family member to the facility, citing some allegation of neglect by the family member. Other times they may do so in the absence of a nearby relative to look after an individual. Usually, this will be done for the right reasons, for the patient's benefit. But it is all too easy for this situation to be exploited by those with bad motives.
Risk factors that can increase the likelihood of guardianship abuse include: 
The guardianship process was contentious or involved conflicts of interest;
The individual lacks local resources or connections to support their interests;
The individual is incapacitated or has issues communicating;
The guardian is a professional or private agency with numerous individuals under their supervision;
The individual has physical or mental limitations, but significant financial resources.
The Nursing Home Litigation Attorneys at Atkins Brezina, PLLC , Will Help You If Your Loved One is at Risk of Guardianship Abuse in a Nursing Home 
Resources such as adult guardianships and nursing homes themselves exist to protect our loved ones and provide a "safety net" that we can trust. Sometimes this trust is violated, however. When this happens, we must step up to enforce a loved one's personal and legal rights. Our Knoxville nursing home malpractice attorneys at Atkins Brezina, PLLC , will leave no stone unturned when reviewing your family's case and potential legal options in a nursing home abuse case.
Source:
marketingcharts.com/demographics-and-audiences/boomers-and-older-2343