Understanding The Impacts Of Understaffing On Nursing Home Abuse And Neglect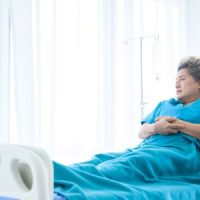 As our loved ones age, their healthcare needs change to the point at which they may need extended care at a skilled nursing facility or nursing home. Declines in health, mobility, and mental cognition eventually contribute to a loss of independence for many of our family members at some point.
When we move a parent, grandparent, or other loved one into a nursing home, we expect that they will receive full and proper care by a well-staffed facility. After all, nursing home patients are a highly vulnerable population, with an estimated 1 in 6 nursing home patients experiencing some form of nursing home abuse each year. What's more, nursing home patients are more susceptible to viruses such as COVID and Influenza that can circulate within community settings.
Importance of Nursing Home Staffing
To get the best kind of care at a nursing home, patients need the facility to be properly staffed with responsive employees at all times. Studies continue to show a direct link between staffing and quality of care in nursing homes. Recognizing this, the Federal Government launched reform initiatives in 2022 to improve staffing in nursing homes nationwide.
Tennessee has its own requirements for adequate staffing in nursing homes, requiring certain patient-to-staff ratios for RNS, LPNS, dieticians, administrators and other staff. Nursing home facilities can be penalized by the State and Federal levels for failure to comply with minimum staffing requirements.
However, many facilities still struggle to maintain proper staffing levels due to burnout, low pay, and other issues. As nursing homes depend primarily on government funding, they often lack resources to increase pay or hire additional staff as needed. When a facility's staff is stretched then, more employees are asked to work overtime or cover other staffers' shifts – compounding the problem and increasing the risk of departures by employees.
Understaffing leads not only to diminished care for patients, but increases the risk of nursing home abuse for a facility's residents. When facilities struggle to bring in new talent and existing staff are overburdened and overworked, the potential for abuse and neglect rises.
Some common forms of neglect due to understaffing include:
Malnutrition
Dehydration
Bedsores
Weight loss
Errors in administration of prescription medicines
Employee stress due to understaffing can also lead to abusive conduct such as yelling, hitting, or pushing patients. When these things happen to vulnerable senior citizens, the consequences can be harmful and outright devastating. In some tragic situations, nursing home understaffing can even lead to death at Tennessee nursing homes.
What To Do if Nursing Home Abuse or Neglect Happens Due to Understaffing
Concerned friends and relatives should report suspected nursing home abuse to Tennessee's Adult Protective Services and local law enforcement when something needs to be investigated. They should also contact a nearby Tennessee Nursing Home Abuse attorney to discuss potential legal options.
If a nursing home breached their duty of care by failing to comply with required staffing levels, they can be held liable in a court of law for any damage connected to staffing deficiencies.
The Nursing Home Litigation Attorneys at Brezina Law, PLLC, Can Help When Abuse and Neglect are Involved at an Understaffed Nursing Home
Nursing homes have an obligation to make their facilities safe and welcoming for their residents. Part of this duty is keeping the right amount of staff on hand at all times to prevent mistakes, neglect, and outright abuse. If you believe your loved one suffered in a nursing home due to a staffing failure, our Knoxville nursing home malpractice lawyers at Brezina Law, PLLC, will review the facts and potential legal options – including the right to financial compensation.
Source:
who.int/news-room/fact-sheets/detail/abuse-of-older-people