What to Do After a Medication Error in a Nursing Home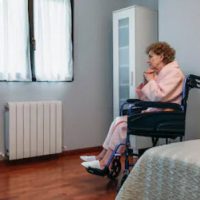 It is not surprising that medication errors are so common in nursing homes. Many residents in these facilities take multiple medications, and many different people administer drugs in a nursing home. These are just two factors that contribute to the high incidences of medication errors in nursing homes. Below, our Knoxville nursing home malpractice lawyer outlines common types of mistakes and what to do if you or a loved one is hurt.
Types of Medication Errors in Nursing Homes 
Medication errors happen in a number of ways in nursing homes. The most common of these include:
Failure to administer medication at appropriate times
Administering the wrong dosage to a patient
Patient administered the wrong type of medication
Medications that are not properly labeled
Giving a drug to the wrong patient
Incorrect route of administration
Any of the above errors will result in serious harm to nursing home residents. You will likely be confused about how such a thing could happen, or what you should do next.
Steps to Take After a Medication Error in a Nursing Home 
You may not know what to do after a medication error, but the steps you take now can greatly protect your loved one, and any legal case you pursue. The most important steps to take are as follows:
Call a nursing home malpractice attorney: You need legal advice from the very beginning of your case. As soon as you suspect a medication error occurred, contact a lawyer who can guide you through the next steps. A lawyer will communicate on your behalf and make sure your family's best interests are protected.
Tell the nursing home administrator and staff members: It is important to inform the staff members and administrator of the nursing home about the medication error. They may not be aware and telling them can prevent the same type of error from happening again. The staff members may also be able to provide more details about how the mistake occurred in the first place.
Collect evidence: If you are going to take legal action against the nursing home, you need strong evidence that supports your case. Important evidence to collect can include medication bottles, records from the nursing home regarding when and what medication was administered, and witness testimony. You should also write down detailed notes, including the date and time the error occurred and exact details about how it occurred.
Report the mistake: A lawyer can help you report the medication error to the Tennessee Department of Human Services Adult Protective Services unit.
Get Legal Help from Our Nursing Home Malpractice Lawyer in Knoxville
 If you or someone you love has been harmed due to a medication error, our Knoxville nursing home malpractice lawyer at Atkins Brezina, PLLP can assist with your case. Our seasoned attorney has a long track record of successfully helping clients obtain the full settlement they deserve, and will put that experience to work for you,  too. We also practice with an MD/JD who has extensive legal and medical knowledge, so you obtain the best advice possible. Call us today at 865-500-3121 or connect with us online to book a free consultation.
Sources:
tn.gov/health/health-professionals/hcf-main/filing-a-complaint.html
tn.gov/aging/resources/community-resource-guide/reporting-elder-abuse.html