Were You A Victim Of Medical Malpractice? Here Are Five Signs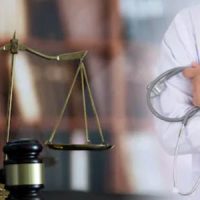 When you are sick or injured, you may visit a hospital or your family doctor to receive treatment. You hope the treatment you receive will allow you to make a full recovery, but this does not always happen. When medical malpractice occurs, patients suffer even more harm than the original illness or injury caused them.
Still, not all unsuccessful treatments are medical malpractice. Doctors sometimes have to use a trial and error approach when treating patients and if one treatment does not work, they must try another. So, how do you know when medical malpractice has occurred? Below, our Knoxville medical malpractice attorney outlines five signs.
Your Condition Does Not Improve 
If your condition does not improve or becomes worse after you receive treatment, you could have been misdiagnosed, which is a form of medical malpractice. A misdiagnosis is particularly alarming, as it means you will not receive treatment for the original condition you actually suffer from, and it could progress into something much worse.
The Medical Facility is Understaffed
 Medical malpractice typically happens more often when medical facilities are understaffed. Understaffing means a facility does not have enough people or resources, and things are bound to get overlooked. If you feel as though you did not receive proper medical attention because of a staffing shortage, you may be a victim of medical malpractice.
The Doctor Brushes Off Your Concerns 
It is critical that doctors listen carefully to their patients and gain a full understanding of their symptoms. If they do not, doctors may not understand the possible conditions a patient is suffering from, or the treatment options that are available. If you feel as though your doctor brushed off your concerns and did not take you seriously, it is important to take note of your condition. If it becomes worse, medical malpractice may have occurred.
The Doctor was Not Thorough
 Basic lab tests, such as a simple blood test, is not always enough to diagnose a condition. Other diagnostic measures, such as X-rays, are also not always enough to indicate a problem or concern. If your doctor only ordered basic tests and nothing really came from them, it could be a case of medical malpractice. Additionally, if your doctor did not order follow-up tests to further investigate or confirm their diagnosis, this could also mean medical malpractice occurred.
A Second Opinion Differed from Your Doctor's 
It is always a good idea to get a second opinion, particularly if you feel as though you did not receive proper care the first time. If a doctor's second opinion is different from the first diagnosis, get a third opinion. If the third doctor agrees with the second, you may have a medical malpractice case.
Our Medical Malpractice Attorney in Knoxville Can Assist with Your Case 
At Brezina Law, PLLC, our Knoxville medical malpractice attorney practices with an MD/JD and this combination of legal and medical knowledge can allow us to determine if you have been a victim of malpractice. If you have suffered due to a healthcare professional's negligence, call us now at 865-500-3121 or connect with us online to schedule a free consultation and to learn more about how we can help.
Source:
tn.gov/health/health-professionals/hcf-main/filing-a-complaint.html