Common Types of Medical Malpractice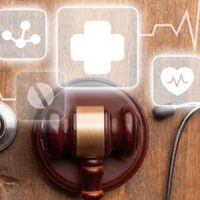 When medical providers or facilities act negligently and patients become hurt, it may give rise to a medical malpractice claim. Through a successful claim, injured patients can obtain monetary compensation for their medical expenses, lost income, and their other losses. Medical malpractice can happen in a number of ways. Below, our Knoxville medical malpractice attorney explains the most common types of negligence that occur.
Birth Injuries 
Children who are injured during the birthing process can experience enormous challenges throughout their life. Birth injuries are also devastating for the entire family. Different types of medical negligence can cause birth injuries and they include:
Failing to diagnose or treat a maternal infection
Failing to conduct or complete prenatal screening
Failing to monitor the fetal heart rate
Failing to monitor the mother for dangerous conditions such as preeclampsia
Improperly administering medications such as Oxytocin, which induces labor
Improperly using vacuum extractors or forceps
Any of the above acts of negligence can result in cerebral palsy, brachial plexus, oxygen deprivation, and other very serious injuries.
Misdiagnosis or Delayed Diagnosis 
Patients trust that when they visit a doctor or medical facility, they will receive an accurate diagnosis that will help them recover as quickly as possible. If a diagnosis is missed or delayed, it can result in serious harm to the patient, as the condition will likely worsen over time. There are many ways misdiagnosis or a delayed diagnosis can occur. Some of the most common are as follows:
Failing to fully review the patient's family and medical history
Failing to order appropriate tests for evaluation or screening
Misinterpreting or overlooking important information in test results
Failing to follow up with a patient
Failing to refer a patient to a specialist
Surgical Errors
 The most common surgical error occurs when sponges are left in body cavities. However, there are other surgical errors that can happen, as well. These include:
Failing to explain the risks associated with surgery
Operating on the wrong part of the body
Operating on the wrong patient
Performing surgery when it is not required
Anesthesia errors
Surgery is always a scary prospect. In most cases, it is successful but there are times when medical malpractice can cause further harm to patients.
Medication Errors
 Medication is supposed to help patients recover from certain illnesses or injuries. Unfortunately, mistakes can occur that cause a condition to become worse. The most common of these are as follows:
Failing to review the necessary paperwork
Improperly labeling prescriptions
Giving medication to the wrong patient
Incomplete or inadequate supervision when patients are taking medication
Failing to review a patient's history to ensure they do not have necessary allergies
Our Medical Malpractice Attorney in Knoxville Can Advise On Your Claim
 If you have suffered from medical malpractice or believe you have been the victim of negligence, our Knoxville medical malpractice attorney can provide the sound legal advice you need. At Atkins Brezina, PLLC , our seasoned attorney has the necessary experience to identify malpractice when it occurs and hold medical providers accountable for their negligent actions. Call us now at 865-500-3121 or contact us online to schedule a free consultation and to learn more.
Source:
tn.gov/health/health-professionals/hcf-main/filing-a-complaint.html