Are There Caps On Damages In Tennessee Medical Malpractice Cases?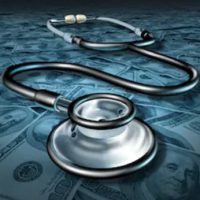 When health care providers make mistakes, the results can be deadly. A negative result from a diagnosis or test does not necessarily constitute medical malpractice. However, when a healthcare professional does not provide the high standard duty of care they owe to a patient, they may be liable for paying any damages that result from the malpractice. Unfortunately, Tennessee is one of many states that places a cap, or limit, on the damages medical malpractice victims can receive. Below, our Knoxville medical malpractice attorney outlines further.
Damages Available in Medical Malpractice Cases 
There are mainly two types of damages, or financial compensation, medical malpractice victims can receive. These are economic and non-economic damages. Economic damages are also known as financial damages due to the fact that they have a concrete dollar value. The most common types of economic damages are as follows:
Medical expenses
Lost income
Occupational, rehabilitative, and physical therapy
Decrease in earning capacity
Personal care for a long-term disability
Non-economic damages do not have a quantifiable dollar value and so, they are much more difficult to calculate. The most common types of non-economic damages include:
Pain and suffering
Loss of enjoyment of life
Impairment and permanent disability
Permanent scarring and disfigurement
Impairment and permanent disability
Loss of consortium
Caps on Damages in Medical Malpractice Claims 
Under state law, there is no limit on the amount of economic damages you can receive in a medical malpractice claim. Therefore, if you are hurt due to medical malpractice, you can claim your full medical expenses, lost income, and any other loss that has a concrete dollar value. However, non-economic damages in medical malpractice claims are capped at $750,000. As with so many other legal matters, though, this law does have some exceptions.
One of the exceptions is when medical malpractice resulted in a catastrophic injury. In these cases, non-economic damages are capped at $1 million. Common types of catastrophic injuries include third-degree burns that cover 40 percent or more of the body, paralysis, the amputation of two hands or feet (or one of both), and the wrongful death of the parent of a minor child.
There are also certain exceptions to the law when medical malpractice occurs under specific situations. These include when:
The healthcare professional intentionally tried to cause the patient serious physical injury,
The healthcare professional was under the influence of drugs or alcohol when the injury occurred, or
The healthcare professional falsified, concealed, or destroyed pertinent records, which happens more commonly than people think.
Our Medical Malpractice Attorney in Knoxville Can Help You Claim Full Damages
 If you or someone you love has been seriously hurt by medical malpractice, you deserve to claim the full and fair damages you are entitled to. At Brezina Law, PLLC, our Knoxville medical malpractice attorney will accurately value your case to ensure you receive the financial compensation that is justly yours. Call us now at 865-500-3121 or contact us online to schedule a free consultation and to learn more about how we can help with your case.
Sources:
tn.gov/health/health-professionals/hcf-main/filing-a-complaint.html
tncourts.gov/press/2021/06/02/tennessee-supreme-court-holds-statutory-cap-noneconomic-damages-limits-recovery