Busting Four Of The Most Common Nursing Home Abuse Myths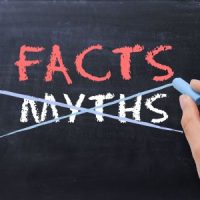 Sadly, nursing home abuse is much more common than many people think. Thousands of residents are harmed every year throughout the country, and many of them are right here in Knoxville. Nursing home abuse is also largely misunderstood, which can make it more difficult to detect, or know what to do once you suspect it is occurring. If you have a loved one in a long-term care facility, our Knoxville nursing home malpractice attorney outlines the truth behind the five biggest myths you need to know.
Malpractice Only Happens in Nursing Homes
Although there are many facilities in Knoxville that provide high quality care, nursing homes have still garnered a bad reputation for malpractice. However, while nursing homes may be the first type of long-term facility people think of, abuse and neglect happen in other places, as well. Senior citizens sometimes need regular care and support, but they do not require the round-the-clock care nursing homes provide. These elderly individuals may receive the care they need in their own home, where neglect and abuse can also occur.
Nursing Home Malpractice is Easy to Detect
Nursing home malpractice does not always leave visible signs, and you may not see so much as a bruise on your loved one after they have suffered harm. Many nursing home residents also choose not to come forward with allegations of malpractice, or they may not be aware that it is happening. All of this makes nursing home malpractice very difficult to detect, so it is important for all family members to recognize the signs and to look for any changes in their loved one.
Nursing Home Residents Do Not Usually Know the Perpetrator
It is sometimes impossible to think that when someone has become close with your loved one, that they could ever harm them. Unfortunately, malpractice is more likely to occur when the victim knows the perpetrator. Caregivers are the most likely to abuse the seniors in their care, and family members sometimes perpetrate neglect and abuse, as well.
Nursing Home Malpractice Will Never Happen to Your Family
It is easy to think that bad things will never happen to you. Many people have the mentality that bad things only happen to other people. While hopefully, no one in your family will become a victim of nursing home malpractice, it is very common. It is critical that you observe your loved one when visiting them, ask them about their experience within the facility, and watch how the staff members interact with your family member. This will help you spot when malpractice occurs, so you can put a stop to it.
Our Nursing Home Malpractice Attorney in Knoxville Can Assist with Your Case
If you think your loved one has been a victim of neglect or abuse, our Knoxville nursing home malpractice attorney at Atkins Brezina, PLLC can advise you of your legal options. Call us now at 865-500-3121 or contact us online to schedule a free consultation and to learn more about how we can help.
Sources:
justice.gov/elderjustice/prosecutors/statutes?field_statute_state=TN&field_statute_category=All
tn.gov/tbi/crime-issues/crime-issues/elder-abuse.html