What To Know About Expert Testimony In Medical Malpractice Lawsuits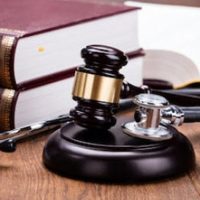 Medical malpractice lawsuits – known as health care liability actions in Tennessee – allege that a health care provider caused an injury related to health care services (or failed to act in some way when providing a health care service). The term "health care provider" includes doctors, hospitals, nurses, physician assistants, nurse practitioners, pharmacy techs, and other individuals involved with providing health care services to the public.
When something goes wrong and a patient suffers an injury in a medical setting, they have certain legal rights and may be entitled to financial compensation.
To prove negligence in a Tennessee medical malpractice claim under the Healthcare Liability Act, a plaintiff must show:
Duty. Healthcare professionals owe a duty of care similar to that of a reasonable healthcare provider (physician, nurse, EMT, etc.) in their profession.
Breach. The plaintiff must show that – through some action or failure to act – the defendant provider failed to adhere to their duty and their actions constituted a breach.
Causation. A plaintiff must show that the defendant's breach of duty caused their injuries in a healthcare setting.
Proving Breach of Duty in a Medical Malpractice Case through Experts
Establishing a duty and proving breach of duty at trial will generally involve expert testimony from another professional in the defendant's field. A provider's duties do not exist in a vacuum – they are related to the standards of practice followed by their peers. A dentist cannot testify to the standards of practice for a cardiac surgeon, for example.
Tennessee has specific guidelines regarding who is qualified to testify as an expert witness in medical malpractice cases. In addition, Tennessee observes a "locality rule" that means experts must practice in the same community, or a similar community (the Knoxville area, for example).
Under Section 29-26-115(a) of the Tennessee Health Care Liability Act, a plaintiff must show through expert testimony "the recognized standard of acceptable professional practice in the profession and the specialty thereof, if any, that the defendant physician practices in the community in which he practices or in a similar community at the time the alleged injury or wrongful action occurred."
In practice, this means the testifying expert must be practicing in the same specialty (or job function) within the Knoxville, Tennessee area or a neighboring state such as Kentucky. They must have practiced in the same field within one year of the date of the incident, and must be familiar with the local standard of care in which the incident occurred.
Additionally, when expert testimony will be required, the plaintiff must file a certificate of good faith with their complaint, which states that they have consulted with an expert and they believe there is a good faith basis to pursue the claim. That is, unless, the claim falls within a "common knowledge" exception.
One significant problem with this rule – particularly the locality requirement – is that it can have a "chilling effect" and make some area doctors reluctant to testify against their own colleagues. An experienced law firm can help navigate the roster of healthcare providers and find qualified experts for your case that are not afraid to testify.
A medical expert that practices in the same field, in the same general geographical area, can help a jury understand the particular duties and responsibilities involved with the treatment in question. In many cases, they can prove this better than a lawyer can. They can help show, in your case, how your treating provider failed in that duty and performed an act or omission that led to your injury.
Our Knoxville, Tennessee Medical Malpractice Attorneys Will Help You Find Qualified Expert Testimony 
The Knoxville medical malpractice attorneys at Brezina Law, PLLC, are well-experienced in this area and know the rules regarding expert testimony in medical malpractice cases. We also know common pitfalls that can derail this portion of a case, and how to avoid them. If you or a loved one have suffered an injury as a result of medical malpractice, don't hesitate to call us and get your case started. We will review all facts – including potential experts in the Knoxville area – and present the strongest case possible. Contact us today for help.
Resource:
vawd.uscourts.gov/OPINIONS/JONES/1-19cv00005.reconsider.pdf