Anesthesia Errors And Health Care Liability In Tennessee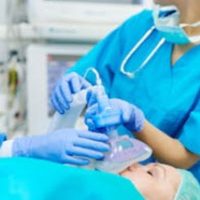 It's among everybody's worst health care nightmares – you go in for a routine surgery, even a minor elective one, receive a dose of anesthesia, and never wake up. Or you find yourself in the midst of a surgical procedure, numbed enough that you can't move or speak, but still able to feel awareness of your surroundings and pain of the procedure.
These situations aren't just the stuff of horror films – they can and do happen, usually as the result of medical negligence. Medication errors in hospital settings, including anesthesia errors, are estimated to cost the United States healthcare system over $3 billion annually. While some errors are due to factors beyond a doctor's control, negligent or careless practices continually contribute to patient injuries.
While anesthesia is an inherently risky procedure, the risks are normally reduced or eliminated through a proper review of the patient's medical record, history, medications, allergies and contraindications (i.e., other medications that could react adversely during the procedure. Doctors and anesthetists will also review factors such as the patient's age, weight, and time requirements of the operation to determine the proper dosage of anesthesia.
Anesthesia errors can occur during the pre-operation review and preparation, or during the procedure itself.
Common anesthesia errors include:
Errors in dosage (e.g., too much or too little of a medication)
Delayed delivery of anesthesia
Administering the wrong type of anesthesia
Failure to properly monitor the patient before, during, or after the procedure
Failure to recognize and treat complications during the procedure
Use of equipment that was defective or not properly calibrated
Failure to inform the patient of precautions and instructions before or after a procedure (for example, failing to advise a patient they need to avoid eating or drinking for a certain period of hours)
Improper intubation
These errors can result in minor pain or discomfort, or catastrophic consequences such as heart attack, brain damage, and even death.
Patients that suffered "anesthesia awareness" – alertness or awareness during a surgery – can suffer physical pain and lasting emotional trauma as a result of the incident. Even if there is no lasting physical injury, patients in these scenarios can suffer anxiety and Post-Traumatic Stress Disorder.
Proving Liability by a Medical Provider in a Tennessee Anesthesia Error Claim
Under Tennessee Code, a plaintiff in healthcare liability cases must prove that the medical professional deviated from a standard of acceptable practices among those in their position. They must show that the defendant acted with less than ordinary and reasonable care under the circumstances, and that their failure to exercise this level of care caused the plaintiff's injury.
A hospital, doctor, or medical provider will fight vigorously against any allegation of malpractice in these situations. They may attribute an adverse reaction to chance, or unforeseen and unpreventable complications.
If you or a family member suffered injury following a procedure due to anesthesia mistakes, you need to contact a well-qualified Knoxville, Tennessee medical malpractice attorney. Our attorneys can review all facts and circumstances surrounding the unfortunate incident, and hold medical professionals accountable for their actions.
Our Knoxville, Tennessee Firm Can Help Protect Your Rights in Anesthesia Error Cases
There is no time to waste if you believe you or a loved one was harmed by an anesthesia error. The Tennessee Statute of Limitations in Health Care Liability cases is only one year from the injury, and our team will help you gather evidence and meet critical deadlines. Contact a Knoxville anesthesia error lawyer at Brezina Law, PLLC, at 865-500-3121 for a consultation.
Resources:
apsf.org/article/medication-administration-in-anesthesia/
lawserver.com/law/state/tennessee/tn-code/tennessee_code_29-26-115