Medical Malpractice Involving Nurse Practitioners And Physician's Assistants In Tennessee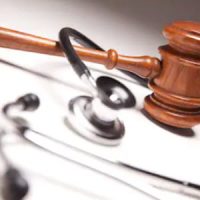 Nurse Practitioners (NPs) and Physician's Assistants (PAs) are an increasingly important part of the modern American medical system. NPs and PAs provide hands-on care, which can save costs and make quality healthcare more accessible for patients. This is especially important in areas that face shortages of primary care doctors. Sometimes, patients may even prefer the care and treatment they receive from NPs and PAs that are more familiar with their medical issues.
However, when mid-level professionals such as NPs and PAs are overutilized at our region's hospitals and medical facilities, there is an increased risk of errors by staff being asked to essentially perform the work of physicians. Additionally, NPs and PAs can also be targeted by unscrupulous drug companies that want NPs to prescribe medications to every patient they treat, whether the patient needs it or not. This can include new medications being introduced to the market and pushed by pharmaceutical companies.
To make matters worse, COVID-19 hospitalizations have overburdened medical providers, forcing NPs and PAs to work long hours battling new health emergencies.
These factors combine to increase the risk of medical errors and prescription errors among the mid-level staff that work under the supervision of physicians.
Tennessee Regulations for Nurse Practitioners and Physician's Assistants
There are specific laws and protections in place when it comes to NPs. For one, legal supervision is required. In Tennessee, a supervising physician is still required to serve over NPs. Moreover, NPs have the authority to prescribe II-V controlled substances once they have received a Certificate of Fitness. There is a State-wide policy that recognizes NPs as primary care providers (PCP). When working as a PCP, NPs can provide a wide variety of necessary health services, but they must be within the legal guidelines.
In Tennessee, a Physician's Assistant must have a written protocol in place between the PA and the supervising physician. The Board of Medical Examiners is the regulatory agency that oversees PAs. PAs can also issue prescriptions for Schedule II-V controlled substances if the supervising physician delegates this responsibility. PAs can provide a range of services, subject to the written protocol developed with the supervising physician. PAs can only legally perform those services that are within their competence and skill level and within the usual scope of practice, as defined by written protocols.
When an NP or PA Mistake Becomes Malpractice
Not all mistakes or errors constitute malpractice under the Tennessee Health Care Act. To show medical malpractice, or negligence, in Tennessee, a Plaintiff must prove:
The recognized standard of acceptable professional practice in the profession and the specialty thereof, if any, that the defendant practices in the community in which the defendant practices or in a similar community at the time the alleged injury or wrongful action occurred;
That the defendant acted with less than or failed to act with ordinary and reasonable care in accordance with such standard; and
As a proximate result of the defendant's negligent act or omission, the plaintiff suffered injuries which would not otherwise have occurred.
In other words, the claimant must show the medical professional had an established duty of care to the patient, that duty was breached, and the breach of duty caused injury that would not have otherwise occurred.
When to Contact an Attorney
Time is of the essence in a medical malpractice claim under Tennessee law. The statute of limitations in Tennessee for a medical negligence claim alleging malpractice by a Nurse Practitioner or Physician's Assistant is only one year. This is measured from the date of injury, subject to some exceptions. You could be entitled to fair compensation for an injury you've suffered, but only if you act promptly within the timeframe allowed by law.
Call Now for a Free Consultation
If you believe you have a valid medical malpractice claim involving either an NP or PA, you could be entitled to receive financial compensation. Contact a Knoxville Medical Malpractice Lawyer at Atkins Brezina, PLLC , at 865-500-3121 for a no-cost consultation with a skilled and experienced Knoxville medical malpractice attorney. There is no fee unless we win your case.