Birth Injuries In Tennessee: What To Do And How To Recover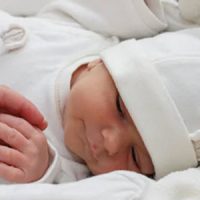 The birth of a child should be one of the happiest days of your life. Sadly, this isn't always so. Medical negligence during the labor & delivery process results in thousands of birth injuries every year – causing developmental delays and permanent disabilities that can require lifelong care.
Statistics on infant mortality and birth injuries can be shocking. Infant mortality rates have risen in Knox County, for example, to about 40 infant deaths per year. These can be due to various factors, including congenital conditions, cardiovascular issues, preterm birth, complications from pregnancy, and other injuries. Tennessee's infant mortality and maternal mortality rates are higher than most other U.S. states, highlighting the dangers associated with the birth process.
In addition to tragic deaths, countless injuries and potentially preventable conditions occur, leading to lifelong obstacles and mounting medical expenses.
Examples of common types of birth injuries we see include:
Cerebral Palsy
Erb's Palsy
Shoulder Dystocia
Skull Fracture
Brachial Plexus Injury
Oxygen Deprivation
Placental Abruption
Bruising and Broken Bones
Amniocentesis Error
Many birth injuries are permanent and can lead to disabilities and/or disfigurement. For example, oxygen deprivation can lead to Cerebral Palsy, which will affect your child for the rest of his/her life.
To establish legal liability for damage caused by a birth-related injury, a parent must show the following elements:
The Defendant had a duty to the Plaintiff. This can be any person or entity (a doctor, nurse, hospital, lab, or another provider of medical services) that is responsible for providing medical care or oversight. These individuals and entities have a duty of care to the patient and the unborn child.
The Defendant breached the duty of care. In other words, the defendant did not take reasonable care or precaution to ensure the patient's health and safety during the labor & delivery process. Additionally, it must be shown that a similarly-trained professional would not have made the same decision under the same circumstances.
The breach caused an injury. Mistakes or unexpected complications can happen during the birth process, but not all cause a lasting injury. Proving causation can be the most difficult part of a case, and one that the Defendant might fight back the hardest on. You'll want the advice of a trusted attorney when building your case.
The injury cost money. The final element in supporting a birth-injury lawsuit is proving damages. This is the amount of money the injury cost the patient. A birth injury often results in significant medical bills, ongoing and prospective treatment. It can even require a lifetime of support if the child's trauma caused permanent injury or disability.
Birth Defects v. Birth Expenses – When Can I Recover Expenses? 
A birth defect is often unavoidable, such as a genetic condition or abnormality that occurs in utero through no fault of the mother or her medical providers. Other times, a birth defect can be caused by some other issue, such as a car accident while the mother was pregnant or alcohol-related development problems. A lawsuit will not be successful if the child's condition derives from one of these factors.
A birth injury, on the other hand, is a preventable condition that results from mistakes or negligence during labor and delivery, such as:
Pulling and twisting
Improper use of forceps or vacuum extraction
Surgical errors during C-Section
Incorrect medication or dosage to mother during labor and delivery
Failure to provide proper oxygen to the newborn when needed
These types of acts can be grounds for a successful lawsuit, if they can be proven.
If you believe a birth injury was caused by some act of negligence, you will need to act quickly. The statute of limitations for a birth-injury lawsuit in Tennessee is only one year – from the date the injury occurred or was discovered.
Your Rights to Fair Compensation
Medical malpractice during labor & delivery can lead to a lifetime of medical expenses. When birth injuries are caused by medical negligence, parents shouldn't have to bear the burden of the costs (estimated at $1-$2 million through age 17 for a disabled child) as the child grows up.
Doctors, medical staff, hospitals, and insurance companies will not freely admit to causing a birth injury to your child, much less offer to assist with expenses. You will need to hire an experienced birth-injury attorney that knows the legal standards and how to collect fair compensation under Tennessee's Health Care Liability Act.
When to Contact an Attorney
Birth injury cases can be highly emotional and difficult to go through. If you suspect a birth injury, you may have many questions about what to do next. You may have doubts or concerns about pursuing a claim against your doctor. Before making any decisions, it's best to speak with our office so we can provide you with legal guidance and what steps you should consider taking. You will have all the information necessary to make an informed choice and decide whether you want to take legal action or not.
Call now for a free consultation
If you believe that a family member has been harmed by nursing home abuse or neglect, call Atkins Brezina, PLLC , at 865-500-3121 for a no-cost consultation with a skilled and experienced Knoxville medical malpractice attorney. There is no fee unless we win your case.
Resource:
knoxcounty.org/health/epidemiology/reports_data/community_surveys/Community%20Surveys%20Reports/Birth%20Outcomes%20in%20Knox%20County%202005-2015.pdf