How To Report Nursing Home Abuse And Negligence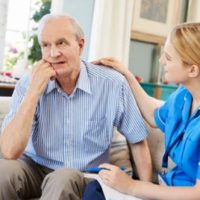 Shockingly, reports show that almost 20% of nursing home residents suffer abuse each year while at the facilities that are supposed to protect them. Abuse in nursing home settings can take many forms, whether it is outright abuse or neglect by a provider. Sadly, thousands of seniors across Tennessee and the United States suffer any of the following types of abuse in nursing homes:
Physical abuse
Emotional abuse
Sexual abuse
Financial abuse
Malnutrition
Dehydration
It is fair to wonder how these things can possibly happen at the places we trust with our loved ones' care. However, nursing home residents face an increased risk of abuse due to various factors involved at nursing homes. Mismanagement, burnout, understaffing, low pay can all aggravate issues with employees that may not have even been properly screened for work at a nursing home.
Signs of abuse or neglect in a nursing home can include:
Emotional irritability or withdrawal
Fear of caretakers
Unexplained weight loss
Unexplained bruises or cuts
Bedsores
Suspicious changes to legal or financial documents
What Can a Family Do to Report Nursing Home Abuse?
Only 1 in 14 cases of elder abuse are ever reported to authorities, according to the National Center on Elder Abuse. It doesn't have to be this way. If you or a relative suspect that your loved one has suffered any form of abuse in a nursing home, it is critical to report the matter and seek help as soon as possible. If you suspect elder abuse, you should call Adult Protective Services at 1-888-277-8366. They are available at all times to help when abuse or neglect is suspected. Their agency can investigate and provide families with important next steps. In some cases, it may also help to call the Tennessee Domestic Violence Helpline at 1-800-356-6767. There are a number of other resources available in the Knoxville area when abuse is an issue.
It is also important to report any suspected abuse to the proper management authorities within the care facility (unless they were committing abuse themselves). Even if they take no action, there will at least be a record of what you reported and when you reported it. (If the allegations are later substantiated independently, the facility could be legally liable for ignoring the complaint.)
Reporting the incident to local law enforcement is an option as well. They may be able to investigate, make a report, and refer criminal charges for prosecution when appropriate.
In addition to any of the above, it is crucial to address concerns of nursing home abuse with an experienced elder law attorney that can hold the abusers responsible in a court of law. If your loved one suffered any form of abuse or neglect, we will investigate and utilize all potential resources available in your case.
The Nursing Home Litigation Attorneys at Brezina Law, PLLC, Can Help if You Believe Your Loved One Was Abused or Neglected at a Nursing Home
 Learning that a loved one has been abused or neglected in a nursing home – a place that held your family's trust – is one of the more devastating situations we can experience. When this happens, families must remember that they have critical resources available – including the ability to sue a provider for damages. Our Knoxville nursing home malpractice attorneys at Brezina Law, PLLC, will carefully review your family's case and determine all legal options available in a nursing home abuse case. Contact us today for help.
Source:
who.int/news-room/fact-sheets/detail/abuse-of-older-people