Common Shareholder Disputes and How to Resolve Them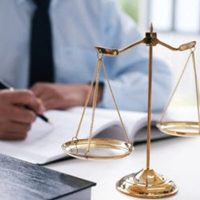 When shareholders in a company have different visions for how the business should operate, or the shareholders simply have personal differences, it can result in a dispute. Shareholder disputes should be taken very seriously, as they can impact the company and even whether it is successful or not. Our Knoxville commercial litigation attorney can help solve any shareholder dispute in a manner that will protect the business at the same time.
Common Shareholder Disputes 
Many different types of disputes can arise among the shareholders of a corporation, or between executives and managers of a company and the shareholders. Some of the most common types of shareholder disputes are as follows:
Ownership or sale of a business: Disputes can arise regarding the ownership or sale of a business. If shareholders have different visions for the future of the company, it can result in a dispute.
Breach of fiduciary duty: If officers or directors fail to act in the best interests of the company, shareholders could have a claim for breach of fiduciary duty.
Company valuation and share price: Shareholders may disagree with the valuation of the company or the price of shares.
Bankruptcy: In the event that a business files bankruptcy, shareholders may disagree about the distribution of assets.
Violations of the shareholder agreement: Shareholder agreements are incredibly important, as they outline the shareholders' rights and obligations. When one shareholder violates the terms of the agreement, other shareholders may dispute it.
It is critical that shareholder disputes are resolved as quickly as possible. The longer these disputes are unresolved, the more likely they are to disrupt or otherwise hurt the business.
How to Resolve Shareholder Disputes 
During a shareholder dispute, you should inform the other side of your issues. This is typically done through a demand letter. If the other side is open to negotiations, you may be able to settle the dispute. However, there are times when the other side may want their day in court. In any event, it is important to speak to a Knoxville commercial litigation attorney who can help. When the other side is not willing to settle, there are two ways to resolve the disputes. These are as follows:
Mediation: Mediation is an effective way to resolve shareholder disputes without the need to go to court. During mediation, a mediator will meet with both sides while trying to foster compromise and communication so they can reach an agreement. During mediation, it is the two disputing sides that resolve the disputes.
Litigation: If mediation is not an option or it is unsuccessful, disputing parties may have to enter litigation. Litigation requires going to trial where a judge will make all the decisions in a case. Litigation is the lengthiest and costliest way to resolve disputes but it is sometimes necessary to ensure your rights are upheld.
Call Our Commercial Litigation Attorney in Knoxville for a Free Review of Your Case
 If you are in the middle of a shareholder dispute, our Knoxville commercial litigation attorney at Atkins Brezina, PLLC , can help you resolve them. Call us now at 865-500-3121 or contact us online to schedule a free review of your case and to learn more about how we can help you resolve your disputes.
Source:
tncourts.gov/rules/supreme-court/31