What To Know About Medication Errors And Their Connection To Nursing Home Malpractice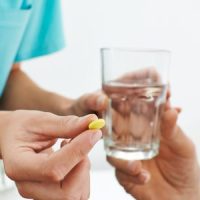 Medications are vital to the health of patients in a nursing home, and a patient's health depends on the proper and timely administration of their prescribed medicines. This is a serious matter, however, as medication given incorrectly or in the wrong dosages can lead to health complications and even death.
What is a Medication Error?
A medication error is defined as any preventable event that leads to improper medication use and/or patient harm whether the prescription is in the hands of a healthcare professional, patient, or consumer. Medication errors can happen at any point between the initial diagnosis to the point at which a patient takes the medication.
In a nursing home setting, medication errors can involve any member of the staff involved with dispensing and administering prescriptions to patients. The U.S. Food and Drug Administration (FDA) receives over 100,000 reports of medication errors each year in the United States. This astounding number doesn't factor in the many incidents in which a medication error happens but is not reported to state or federal agencies.
An estimated 7,000 to 9,000 U.S. patients die from prescription errors each year, and medication errors cost the healthcare system approximately $40 billion each year.
Frequent examples of medication errors include:
Double dosing, or overdosing;
Underdosing;
Skipping or omitting doses (intentionally or otherwise);
Giving patients expired medication;
Injecting a medication at the wrong injection site;
Medications not mixed or shaken according to instructions;
Pills crushed contrary to manufacturer instructions.
Not all medication errors are life-threatening, but they can lead to pain, illness, discomfort and decreased quality of life for our loved ones in a nursing home.
Medication errors in a nursing home setting are often attributable to understaffing or poor training. When overwhelmed staff are responsible for administering dozens or hundreds of medications at nearly the same time, mistakes can be made despite the staff's best efforts.
Mistakes might include poor communication, improper labeling, and lack of double-safe confirmation when administering medications. Sadly, these mistakes can have tragic consequences. In some rare but devastating situations, medication errors at a nursing home can be the result of neglect or even intentional abuse by a nurse or other staff member.
Whenever a patient is injured or killed due to a medication error, they and their family can be entitled to legal recourse and financial compensation. Nursing home facilities have a duty to ensure that medications for their patients are distributed and administered properly at all times. When this happens, they should be held responsible for their negligence.
The Nursing Home Litigation Attorneys at Brezina Law, PLLC Will Fight to Hold Nursing Homes Accountable When Medication Errors Cause Injury at Their Facilities
When our family members and loved ones need care at a nursing home, we expect a minimum standard of care for them. This includes feeding and bathing patients and giving them their required medications at the proper times and in proper dosages. When mistakes happen with prescription medicines, patients can be injured or worse.
If you believe your loved one suffered due to medication error at a nursing home, call the Tennessee nursing home injury attorneys at Brezina Law, PLLC. Our legal team has significant experience addressing nursing home issues including slip & fall accidents. To learn more today, contact our Knoxville nursing home malpractice lawyers at Brezina Law, PLLC by phone at 865-500-3121 or online.
Source:
fda.gov/drugs/information-consumers-and-patients-drugs/working-reduce-medication-errors