Nursing Home Abuse And Neglect: Warning Signs, Causes, And Next Steps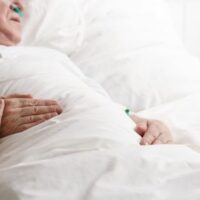 You and your family trust nursing home facilities to provide valuable care to your loved ones as they get older or face serious illness. You should expect – at minimum – a safe and comfortable environment for your parent, grandparent, or other family member, with medical care provided as needed.
The last thing you can imagine is your loved one being neglected or even abused at the facility you've trusted with their care. Sadly, abuse and neglect in nursing homes happens more frequently than many people realize. Millions of cases of elder abuse are reported each year, with thousands of those cases occurring as a result of nursing home abuse or neglect. There may even be many more cases than thought, as senior citizens and nursing home residents are generally unlikely to report elder abuse – due to mental infirmity or fear of retaliation or further abuse. For every case that is reported by a nursing home resident, many more are not.
Elder abuse occurring at nursing homes may include not just physical abuse or verbal abuse, but emotional abuse, sexual abuse, and financial abuse.
It is more important than ever to remain vigilant and make sure your loved one is being properly monitored and protected from abuse at their new home. It is also important to recognize signs of abuse and neglect, which aren't limited to obvious acts of violence that we may be familiar with.
Signs of abuse and neglect at a nursing home facility may include:
Malnourishment
Dehydration
Cuts and bruises
Bed sores
Unexplained weight loss
Changes in your loved one's personality or demeanor
Unclean bed sheets and clothing
Delays in care
Overmedication or undermedication
Lack of communication from facility & staff
The presence of one or more of these warning signs doesn't always mean abuse or neglect is taking place, but you'll need to investigate further and ask questions. If you don't like the nursing home's answers, you need to report the facility and speak to an experienced East Tennessee nursing home abuse and neglect lawyer right away.
Causes of Nursing Home Abuse and Neglect
At times the roots of nursing home malpractice and abuse may be limited to an individual staff member. Other times the problem is institutional. Nursing home facilities that lack proper resources and trustworthy staff, for example, can create a higher risk of elder abuse. Lack of proper training and understaffing can lead to employee stress and resentment and, ultimately, aggression or neglect toward residents. In addition, nursing homes have been hit especially hard by the Covid pandemic – leaving an anxiety-ridden environment for staff and residents alike.
Stressful staff situations and undertraining do not excuse abusive behavior, however. Nursing homes owe a standard of care to their residents. Beyond meeting a patient's medical, dietary, and safety needs, they have a duty to prevent abuse and neglect. When this duty of care is breached, the patient and their family are entitled to sue and recover damages against the facility that broke their trust and caused lasting damage.
When to Contact an Attorney
When you place your loved one in nursing home care, your goal is to protect their health and well-being as they live out their golden years. Unfortunately, even the best-laid plans can go astray when a staff member or medical professional violates your family's trust and commits abuse or neglect. Be mindful of the potential warning signs. Look for changes in your loved one's health and behavior. You are not overreacting if you report potential abuse. As always, do not hesitate to contact an experienced attorney for help if needed.
Call now for a free consultation
If you believe that a family member has been harmed by nursing home abuse or neglect, call Atkins Brezina, PLLC , at 865-500-3121 for a no-cost consultation with a skilled and experienced Knoxville nursing home malpractice attorney. There is no fee unless we win your case.