How To Protect Your Business From Lawsuits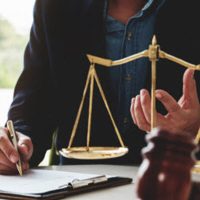 Litigation is rarely good for business. There are few instances when litigation will improve your company's bottom line. Instead, litigation can bring unwanted attention to your company, take your time and focus away from the business and onto a lawsuit, and may even interrupt business interruptions temporarily, or even permanently. As such, it is important to know how to protect your business from suffering these negative impacts. Below, our Knoxville commercial litigation attorney explains how to do it.
Types of Commercial Lawsuits
There are many different types of commercial lawsuits businesses face. The most common of these include:
Breach of fiduciary duty
Breach of contract
Personal injury cases, including those involving slip and falls or defective products
Medical malpractice for businesses in the healthcare industry
Employment law disputes, including lawsuits based on workplace harassment or discrimination
Auto accidents involving company vehicles
Enact Best Practices Policies
One of the best ways to avoid commercial litigation is to have many best practices policies in place. For example, if you are negotiating a contract, work with an attorney who can identify conflict and disputes before they arise and include them within the contract.
You should also have solid policies and procedures in place for all aspects of the workplace to make sure you are complying with the law. These policies are often included in employee handbooks. For example, your employee handbook should outline the exact procedure employees should follow if they feel they are being harassed at work. Or, if anyone becomes hurt while at work, you should outline the right procedure to follow so they can collect workers' compensation benefits.
Still, having the right procedures and policies in place is not always enough. You should also make sure that all staff members are properly trained and educated in these policies so everyone knows the proper steps to take.
Have the Right Insurance Coverage
One of the best ways to protect your business from a lawsuit is to have proper insurance policies in place. This way, claims can go through the insurance company, which often eliminates the need for litigation. Some of the most common types of insurance businesses should carry include:
General liability insurance, which can protect you if someone slips and falls on your property, or otherwise becomes hurt
Professional liability insurance, which will protect your business if a mistake is made that causes a client's or another company's financial loss
Malpractice insurance, for doctors and other businesses in the healthcare industry
Workers' compensation insurance, which will protect your business if an employee becomes hurt while on the job
Commercial auto insurance, which will cover your losses if an employee is involved in an accident with a commercial vehicle
Our Commercial Litigation Attorney in Knoxville Can Help You Protect Your Business
One of the best ways to protect your business from a lawsuit is to work with a Knoxville commercial litigation attorney. At Brezina Law, PLLC, our skilled attorney can help you fight back against any lawsuit filed against your company so business can resume as usual. If someone has taken legal action against your company, call us now at 865-500-3121 or contact us online to schedule a free consultation.
Sources:
aauw.org/issues/equity/workplace-harassment/
tn.gov/health/health-professionals/hcf-main/filing-a-complaint.html