Can A Physical Therapist Commit Medical Malpractice Under Tennessee Law?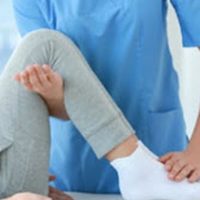 A referral to a physical therapist usually means a patient is recovering and on their way toward better use and range of motion in their bodies. Nobody expects mistakes or injuries to occur during the physical therapy process. However, incidents can still occur in which some type of mistake or negligence leads to a worsening of conditions or even a new injury.
Some examples of medical malpractice involving physical therapists can include:
Dropping patients, or leaving them unattended on therapy equipment (for example, leaving an elderly patient in a hot tub for too long unattended);
Using faulty equipment that is not calibrated properly;
Over extending or twisting a patient's joints;
Ignoring patient complaints of pain, or non-verbal indicators that a patient is in pain or struggling;
Failing to advise patients of inherent risks in the course of physical therapy treatment;
Failing to properly supervise during therapy sessions;
Failing to follow a doctor's orders regarding physical therapy;
Physical or sexual assault.
Injuries occurring during physical therapy might not seem to be a serious concern, but they can be significant and painful – even fatal in some instances. Improper physical therapy treatment can lead to sprains, bruising, tissue damage, broken bones, spinal cord injuries, and even head trauma or stroke. These risks are increased among elderly patients going through physical therapy treatment.
Whether an injury suffered during physical therapy is due to medical malpractice depends upon proof of certain distinct elements. To prove a healthcare negligence claim in Tennessee, a Plaintiff must show:
The Defendant practitioner had a duty of care. In these cases, that would mean that a physical therapist is held to the same duty of care and standard of practice as any other physical therapist in Tennessee or the Knoxville area.
The Defendant breached their duty of care. In other words, they committed some act – or failed to act – in a manner inconsistent with what a reasonable physical therapist with their level of expertise and training would have done.
The Defendant's actions in breaching their duty were the proximate cause of the Plaintiff's injury.
The Plaintiff patient suffered some type of damage as a result of the Defendant's act, or failure to act. Damages can be physical, emotional, and financial.
Not all injuries or issues experienced during physical therapy are the result of medical malpractice by the physical therapist. Sometimes an injury is caused by a mere accident or other factor out of the provider's control. Additionally, if the physical therapist was simply following a doctor's instructions – and the doctor's instructions were flawed or misinformed – blame may lie with the doctor instead.
Consulting with an experienced medical malpractice attorney in the Knoxville, Tennessee area will help you determine your best course of action after a physical therapy injury. Trying to obtain results or financial compensation on your own can be a frustrating and often fruitless process.
Our Knoxville, Tennessee Medical Malpractice Attorneys at Atkins Brezina, PLLC Know Your Rights in a Physical Therapy Malpractice Case 
If you or a loved one has suffered an injury while undergoing physical therapy, you may be hurt, confused, or even shocked. However, mistakes can happen and when they do, you or your family may be entitled to compensation through the legal process. Our Knoxville medical malpractice attorneys at Atkins Brezina, PLLC , will evaluate your claim in full detail to determine your legal options and potential recovery. Contact us today for help.
Source:
fsbpt.org/Portals/0/documents/free-resources/WinterForum2018_LegalNotes%20_StayAheadOfTheCurve.pdf