5 Questions To Ask Before You Admit A Loved One To A Nursing Home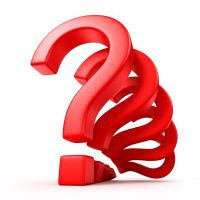 One of the most difficult times in life is having to consider whether or not it's time for a parent to enter a nursing home. Sadly, for the parent, it becomes a stark reality when they can no longer take care of themselves as well. Signs to look out for could include missed medication times, inability to prepare meals, lack of nutrition, lack of mobility, frequent falls, and cognitive decline.  Essentially, the inability to complete daily tasks that one needs to thrive and survive.
When considering nursing home options, it is important to perform due diligence and research the best living situations available. Some family members might need more care than others, or require different levels of expertise offered within a facility. For example, some nursing homes may offer rehab services after a fall to treat injuries and regain mobility – others may not. Reviewing a loved one's eligibility for Medicaid, and the status of their health insurance coverage also helps to determine what facility might be the best fit for them.
Most importantly, you'll want to make sure that your loved one's potential nursing home is safe, clean and well managed. One of the many things you can do in Tennessee is to review the nursing home resources available to senior citizens and their families. Tennessee's nursing home inspection reports can also be a helpful tool in gaining an honest understanding of the options available. These reports highlight the many values and potential deficiencies that a facility might have to offer. The most highly reported deficiencies in Tennessee nursing homes include, for example, include:
Infection prevention and control;
Food safety and food preparation issues;
Hazards and poor supervision leading to accidents;
Abuse and neglect issues.
With the information – some of it troubling – that is available, it is crucial to ask at least 5 questions before entering a loved one into a nursing home.
Is the facility free from abuse and neglect? A facility that is well-staffed with a high ratio of staff to patients is less likely to experience abuse and neglect issues. You will want to check this as well as a facility's history of complaints related to alleged abuse or neglect.
What are the conditions of the facility? Review to see if the facility is clean overall and up to code. If you notice unkempt or hazardous conditions on your initial walk through, that is an instant red flag.
How does the nursing home control infections? With the rapid rise of Covid-19, RSV, and other serious infections, you want to know how a nursing home keeps the facility clean and seeks to prevent the spread of illness. Do they routinely offer flu and covid vaccines? Are the staff updated on their vaccines and do they take other measures to protect residents? How does the facility handle visitation during outbreaks of Covid and other illnesses?
Is the nursing home certified to accept Medicare or Medicaid? Again, taking a good look at the overall financial picture and affordability is important.
Finally, what does the nursing home do to keep its residents healthy and happy? Do the residents appear to enjoy themselves? Is food prepared safely in a clean environment and is it enjoyable for the residents to eat? Are there plenty of activities available to keep residents active and engaged? Remember, a nursing home isn't just a medical care facility – it is a place where your loved ones should live out their golden years in health and happiness.
The Nursing Home Litigation Attorneys at Atkins Brezina, PLLC are Here to Help if You Have Questions or Concerns About a Nursing Home Facility
Entering a loved one into a nursing home is one of the most difficult but important decisions we can make. Sometimes, this means the difference between health and danger for our vulnerable family members. If you have concerns about the process, or issues with a nursing home your loved one is already in, call the attorneys at Atkins Brezina, PLLC . Our Tennessee nursing home legal team has significant experience addressing a wide variety of nursing home issues. To learn more today, contact our Knoxville nursing home malpractice lawyers at Atkins Brezina, PLLC by phone at 865-500-3121 or through our firm's online contact center.
Source:
tn.gov/content/dam/tn/health/program-areas/reports_and_publications/Nursing-Home-Report-2022.pdf