What to Include in a Construction Contract?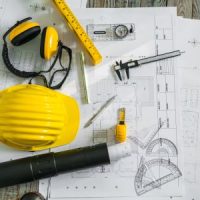 It seems as though there is always some type of construction happening in Knoxville. Behind every one of those projects is a contract that is intended to ensure the project is a success. Unfortunately, not all construction contracts are strong and do not provide the protection the parties who entered into them expected. Below, our Knoxville business and commercial law attorney outlines how to ensure your construction contract is a strong one.
Include the Basics
 Every construction contract has a few basic elements. These include the type of project, the timeline for it, the amount of compensation to be paid, and how it will be paid. Most construction contracts rely on installment payments, for example. Include the dates of payments, the amount, and any conditions on the payment.
Use Clear and Simple Language 
The language used in your construction contract should be clear and simple. If you use complicated language or complex terms, it can increase the risk of a misunderstanding occurring. Additionally, if the parties involved interpret the language differently, it could stall the overall project, which can be costly and time-consuming. While the language must be clear, it must also be legal. Learning that a contract includes unlawful language can create larger issues for everyone.
Expect Delays 
The unfortunate truth is that few construction projects are completed exactly on time. Weather, labor and material shortages, and other unexpected events can all create delays in the process. It is important to remember that when there is a delay, it will likely cost you more to complete the project. As such, you should avoid stating in the contract that the only remedy is additional time to complete the project. Also negotiate an increase in compensation to make up for the additional time and resources required.
Dispute Resolution
 It is important to be proactive and understand that regardless of how strong your construction contract is, a dispute may still arise in the future. If you litigate your dispute by going to court, it will only add to the time and expense of the overall project. Most contractors include a term that requires alternative dispute resolution, such as mediation or arbitration, when a problem arises. Sometimes, a contract may also need to be terminated. Your contract should include terms addressing this issue and how it will be done, if it is ever needed. This can allow either party to walk away relatively easily under certain circumstances.
Our Business and Commercial Law Attorney in Knoxville Can Draft Your Contract 
The success of any construction project rests largely on the contract that governs it. For this reason, it is imperative that you start any project with the strongest contract possible. At Brezina Law, our Knoxville business and commercial law attorney can draft a contract that is clear and that will help ensure disputes do not arise in the future. Call us now at 865-500-3121 or reach out to us online to schedule a free consultation with our experienced attorney and to learn more about how we can help.
Source:
govinfo.gov/app/details/USCODE-2011-title41/USCODE-2011-title41-subtitleII-chap65-sec6503